RPWB is a 2020 U.S. News & World Report Best Law Firm
CHARLESTON, S.C. – U.S. News & World Report has named Richardson, Patrick, Westbrook & Brickman as a 2020 Best Law Firm for the firm's work in personal injury, mass torts and class actions, product liability, medical malpractice, securities litigation, healthcare law and railroad law.
U.S. News' announcement came on the heels of the 2020 Best Lawyers in America list, in which 16 RPWB attorneys were recognized for work in their respective practice and geographic areas. This included a Personal Injury Lawyer of the Year designation for Dave Butler, an asbestos lawyer who works across the country helping people with mesothelioma lawsuits from his office in Aiken, South Carolina.
RPWB was the top-listed plaintiff law firm in South Carolina for work on product liability cases, class action lawsuits and mass torts. In 2019, the firm had the most lawyers on the list in the entire country for mass torts and class actions.
RPWB was founded in 2002, when four of the six shareholders of the very successful law firm Ness, Motley, Loadholt, Richardson & Poole formed a new firm to focus on complex litigation throughout the United States.
RPWB attorneys regularly hold leadership positions on class actions and other mass torts across the nation. In 2019, RPWB lawyers were named to the leadership of national lawsuits, including the 3M Combat Arms Earplug MDL and the Aqueous Film-Forming Foams Product Liability MDL.
The firm remains deeply rooted in work to help mesothelioma victims. Terry Richardson, a founding member of RPWB, was one of the first attorneys in the nation to win a mesothelioma lawsuit against asbestos manufacturers. Since then, RPWB has successfully represented mesothelioma victims throughout the United States. Several attorneys at the firm played pivotal roles in the fight against tobacco companies in the 1990s that led to the Tobacco Master Settlement Agreement. RPWB is currently helping six Canadian provinces in their fight to recoup money spent on treating smoking-related illnesses.
In addition to national litigation, RPWB also works on individual lawsuits in a variety of practice areas, including: wrongful death, catastrophic personal injury, truck accidents, railroad accidents, construction defects, medical malpractice, mesothelioma and other occupational lung disease, whistleblower & qui tam, nursing home abuse, pharmaceutical drugs and medical device cases.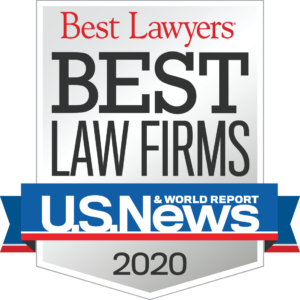 How can we help? Fill out the form for a free case review.
Contact Us
Recent Posts
Categories