Exactech Knee and Ankle Replacement Lawsuit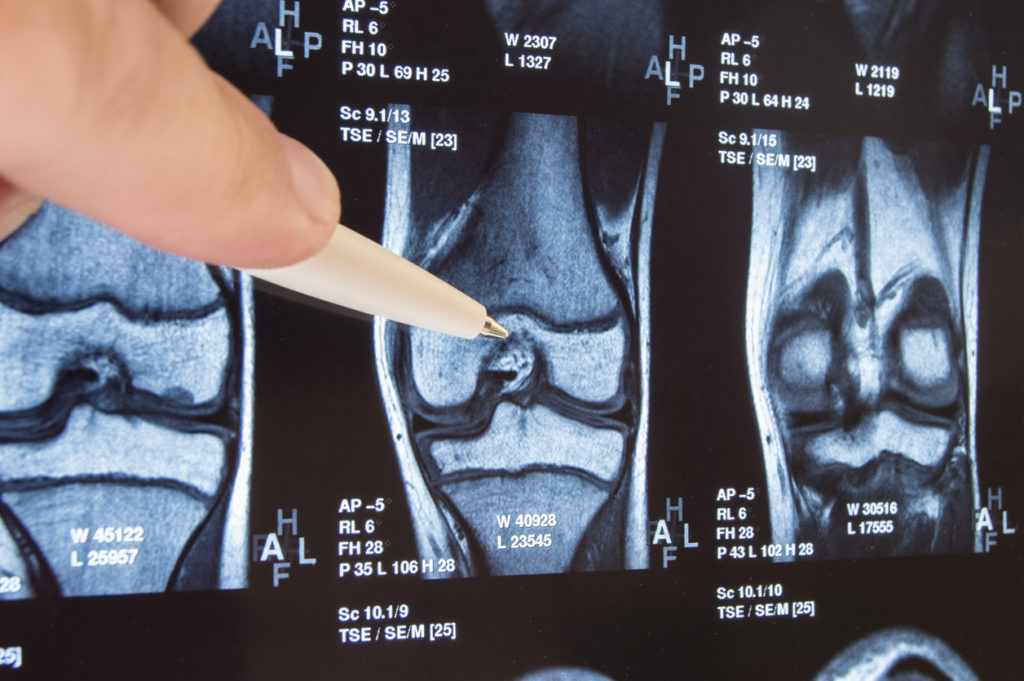 Exactech Knee & Ankle Devices Recalled; Patients Have Legal Options
Exactech, a manufacturer of knee and ankle implants, recently recalled more than 150,000 of its ankle and knee replacement implants. The company has determined that more than 80 percent of its ankle and knee replacement devices were shipped improperly, causing the implants to prematurely degrade and increasing the likelihood that revision surgeries will be needed. Exactech, already under fire following a recall of its hip replacement devices, now is facing additional potential legal liability for its knee and ankle replacement devices.
Several knee and ankle replacement device lawsuits have already been filed against Exactech. RPWB lawyers are reviewing additional cases in which recipients of Exactech ankle and knee replacement implants need to have a revision surgery. Those who do need a revision surgery to correct problems with their Exactech knee or ankle replacement implants may be eligible for compensation.  Please contact us below for your free, no-obligation case review. 
What You Should Know About The Recalled Exactech Knee & Ankle Implants
Exactech's knee replacement devices include all Optetrak, Optetrak Logic and Truliant knee implant devices sold between 2004 and 2022, almost 150,000 in total. If you received an Optetrak, Optetrak Logic or Truliant knee replacement device and it has failed or is failing, you may be entitled to financial compensation.
Exactech's ankle replacement devices include all Vantage ankle implants, about 4,000 in total.
People who received an Exactech knee implant over the last 18 years or an Exactech ankle implant in the past six years should check with their doctor to determine if revision surgery or other corrective action is needed. Those experiencing problems with their knee or ankle implants or who already had revision surgery should also consult with an attorney to weigh their legal options. Each state has a different statute of limitations, or amount of time you have to file a lawsuit, so you should not delay consulting with an experienced medical device lawyer.
This latest Exactech knee and ankle device recall comes on the heels of a more limited 2021 knee implant recall and also a recall of its hip implants, which the company is also facing litigation for. It appears the company sold a variety of defective devices, even after the FDA started to receive adverse event reports related to its knee replacement devices in 2017.
Begin Your Exactech Knee or Ankle Case Review
Why Were Exactech Knee & Ankle Devices Recalled
Exactech recalled its ankle and knee replacement devices due to a packaging failure that allowed oxygen to come into contact with them. The oxygen causes the devices to prematurely deteriorate. Exactech's own testing determined that 80 percent of its ankle and knee replacement devices were shipped in out-of-specification packaging. The vacuum-packed bags did not contain a layer of ethylene vinyl alcohol (EVOH) that bolsters oxygen resistance.
Many Exactech patients received a letter from their surgeon about the recall, and likely have questions about what to do next. Those who received the devices should consult with their doctor to determine the next medical steps. But they also should consult with an attorney who can walk them through their legal recourse. Companies that sell defective medical devices should compensate people who have had to deal with pain, discomfort, lack of mobility and revision surgeries. RPWB's medical device lawyers have a lot of experience helping people who have received defective devices. Contact us for a free, no obligation case review.
Medical Complications Linked to Exactech Knee & Ankle Replacement Devices
Exactech's knee and ankle implants were exposed to oxygen while in their packaging, which leads to the plastic wearing out earlier than expected, causing the devices to fail.
Common symptoms of knee or ankle device failure include:
Swelling
Pain while walking
Unable to bear weight on your leg
Clicking or grinding
Instability or other mobility issues
If you are experiencing those symptoms, you might unfortunately need a revision surgery. You should contact your doctor to discuss your medical options. If you need revision surgery, you have legal options. Please contact us without delay to review your potential Exactech knee or ankle lawsuit.
Why You Should Choose RPWB's Medical Device Lawyers
RPWB lawyers have worked a variety of medical device and pharmaceutical cases for more than 30 years. In fact, we are frequently called to serve in leadership positions on national lawsuits against manufacturers. Our firm is a 2022 U.S. News & World Report Best Law Firm and is the top-listed product liability and class action law firm in our home state of South Carolina. We work on product liability cases nationwide and would be honored to put our experience with defective medical devices to work for you. Give us a call at tel: 1-888-293-6883 or fill out the form on this page to get started.
Our Experienced Lawyers