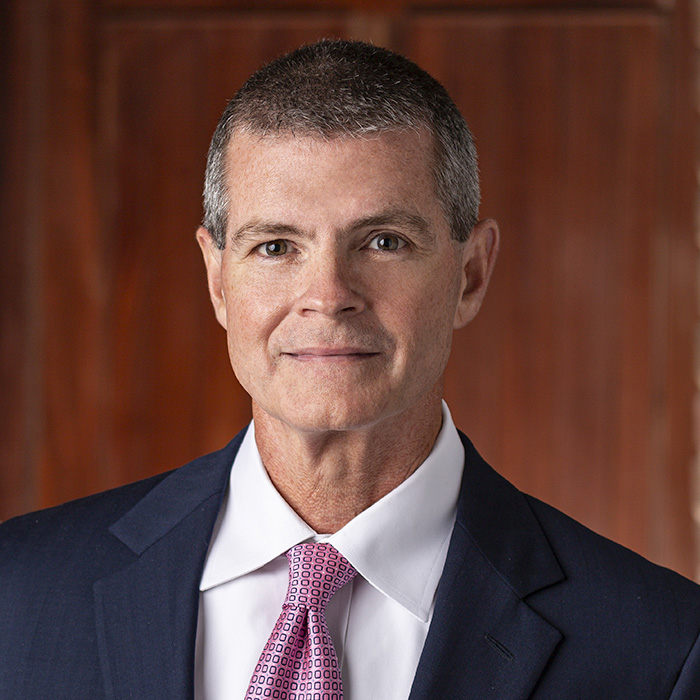 Contact J. David Butler
Office:
Aiken, South Carolina
Phone:
803-541-7865
Toll Free:
888-705-1619
Fax:
803-541-9625
E-mail:
dbutler@rpwb.com
Areas of Practice
J. David Butler
Member
David Butler has devoted his career to helping families cope with mesothelioma and other diseases caused by asbestos exposure.
Butler is a 1993 graduate of the University of South Carolina School of law and holds an undergraduate degree in civil engineering from Florida State University.  He began representing mesothelioma and other asbestos victims in 1993.
As a young lawyer, Butler spent months at a time combing through company records to build asbestos liability cases against manufacturers and employers on behalf of individuals who were exposed.  Since then, he has helped thousands of asbestos victims from a variety of occupational backgrounds throughout the United States. He joined RPWB when the firm was founded in 2002.
With a depth of knowledge about occupational hazards and job sites throughout the United States, Butler is committed to providing his clients with personal attention, compassion and understanding as he builds the best possible case on their behalf to seek adequate compensation for medical treatments and the pain and suffering they endure. He tailors his approach based on his clients' needs and wishes.
Butler has a technical background and empathy for workers. Born and raised in Fort Walton Beach, Florida, Butler studied engineering before law school and uses his technical background to benefit his clients in complicated products liability and toxic tort cases. Aside from asbestos litigation, Butler has extensive experience in other product liability cases, consumer fraud and railroad accidents.
Butler is married, has three daughters and is a die-hard Florida State football fan.
1993, South Carolina
U.S. District Court, District of South Carolina
University of South Carolina, J.D., 1993
Florida State University, B.S., 1989
Professional Memberships
+
South Carolina Association for Justice
South Carolina Bar
American Association for Justice
Best Lawyers in America, 2018 (Product Liability Litigation)
Asbestos & Mesothelioma Litigation
Butler has more than 20 years of experience representing workers who developed mesothelioma and other asbestos diseases. Since the early 1990s, he has represented thousands of people who suffer from asbestos-related disease throughout the United States in both individual and consolidated cases.
Graniteville Train Crash
On January 6, 2005, two Norfolk Southern trains collided in Graniteville, South Carolina, setting off a chain of events that led to the deaths of nine people and injuries to at least 250 others. Butler and RPWB founding member Terry Richardson represented Avondale Mills, the company located at the collision site, in its pursuit of compensation from Norfolk Southern for damages to buildings, equipment and its ongoing business activities. The two parties entered into a confidential settlement in 2008 in what media outlets have described as being the largest single tort settlement in South Carolina history.
Freeman vs. Hendrick Honda of Easley
A car dealership in South Carolina was charging consumers closing fees that purchasers alleged were not for the purpose of reimbursing the dealership's actual closing costs. In 2013, Butler and fellow RPWB attorney Brady Thomas won a $4 million judgment in a jury trial against a dealership in Pickens County. After the judgment, numerous other dealerships settled similar claims brought by RPWB clients.