Supreme Court ruling will help asbestos victims
By Dave Butler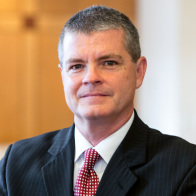 The United States Supreme Court delivered an unexpectedly good opinion for asbestos victims last week.
For years, equipment makers (including those who make pumps, valves, turbines and boilers) have argued that they only make and sell metal products and cannot be held responsible for asbestos products made by third parties and later applied to their equipment (e.g. gaskets, insulation, etc.). This argument is known as the bare metal defense. As an asbestos attorney, this argument is particularly maddening because these companies know that the equipment they manufactured required asbestos to operate properly.
However, in Air & Liquid Systems Corp. et al v. Devries, the Supreme Court ruled that in a maritime tort context, a product manufacturer has a duty to warn when:
its product requires the incorporation of a part,
the manufacturer knows or has reason to know that the integrated product is likely to be dangerous for its intended uses, and
the manufacturer has no reason to believe that the product's users will realize that danger.
The opinion – written by Justice Brett Kavanaugh along with Justices Roberts, Ginsburg, Breyer, Sotomayor and Kagan – will particularly help Navy veterans and others who developed mesothelioma as a result of asbestos exposure at sea. We also suspect the opinion may carry some weight on dry land as well.
To read the full opinion click here.
Dave Butler, who has worked as an asbestos attorney since 1993, helps people diagnosed with mesothelioma throughout the United States. For more information about our asbestos and mesothelioma work, please click here or fill out the contact form on this page.
How can we help? Fill out the form for a free case review.
Contact Us
Recent Posts
Categories