RPWB named to leadership of firefighting foam MDL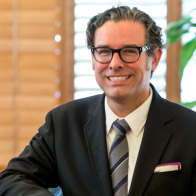 CHARLESTON, S.C. – RPWB has been named to the leadership of litigation to help the nation's water utilities filter out harmful chemicals left behind by firefighting foam manufactured by 3M and Tyco.
RPWB member Christiaan Marcum sits on the Plaintiff Executive Committee of the Aqueous Film-Forming Foam (AFFF) Multi-District Litigation, which has been consolidated in the District of South Carolina in front of the Honorable Richard M. Gergel.
The chemicals in question – per- and polyfluoroalkyl substances – are sometimes described as "forever chemicals" because they have half-lives of up to 70 years. Fearing the chemicals cause health problems including cancer, a number of states are now limiting the chemical's presence in drinking water. The federal Environmental Protection Agency also is considering action.
Along with co-counsel Roe Frazer of Tennessee, RPWB represents American Water Systems, the country's largest private water supplier. American Water Systems owns and/or operates water treatment facilities in 47 states.
AFFF firefighting foam has been phased out of use by many fire departments, but it is still widely used at military facilities and airports. It is generally regarded as being effective at suppressing fires involving airplanes and other vehicles that carry large amounts of fuel, but it is problematic because it can easily find its way into drinking water sources and it takes so long to breakdown.
The 75 cases that have been consolidated in Charleston, South Carolina, include both public and private water utilities that must install enhanced filtration systems to meet water quality standards, as well as individual plaintiffs who allege the chemicals in their drinking water have caused cancer and other personal injuries.
How can we help? Fill out the form for a free case review.
Contact Us
Recent Posts
Categories