RPWB named a top firm for toxic torts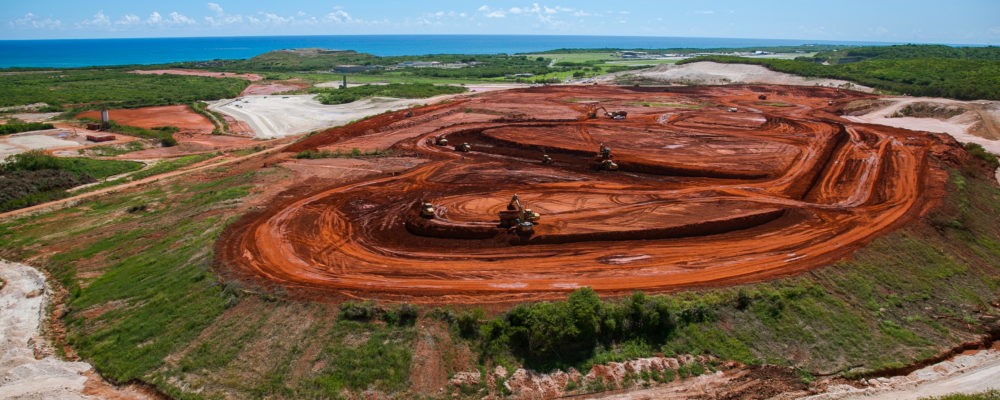 Richardson, Patrick, Westbrook & Brickman was again named as a leading plaintiff firm for toxic torts by The Legal 500, a well-respected, international law firm ranking service.
RPWB was listed in the product liability, mass tort and class action: toxic tort – plaintiff category. The 2016 Legal 500 highlighted the firm's robust asbestos and mesothelioma practice as well as litigation in the U.S. Virgin Islands to fix decades of environmental degradation to the St. Croix aquifer by two refineries (pictured above).
Here's what The Legal 500 had to say:
"Richardson, Patrick, Westbrook & Brickman, LLC has extensive experience in handling asbestos and environmental litigation … Karl Novak has a strong track record of filing claims on behalf of workers who developed cancer and lung disease as a result of asbestos exposure. Environmental attorneys Jerry Evans and of counsel Gordon Rhea successfully assisted the Virgin Islands with negotiating settlements amounting to over $125m arising from groundwater contamination caused by oil refineries along the southern coast of St. Croix. Barnwell-based J David Butler, Gregory Lofstead and Charleston-based Michael Brickman are also recommended. All lawyers are based in Mount Pleasant unless otherwise stated."
To view the rankings, click here. To learn more about our attorneys, click here. You may also check out our informational asbestos website by clicking here.
How can we help? Fill out the form for a free case review.
Contact Us
Recent Posts
Categories