Mesothelioma Claim Lawyers Serving The U.S. For More Than 40 Years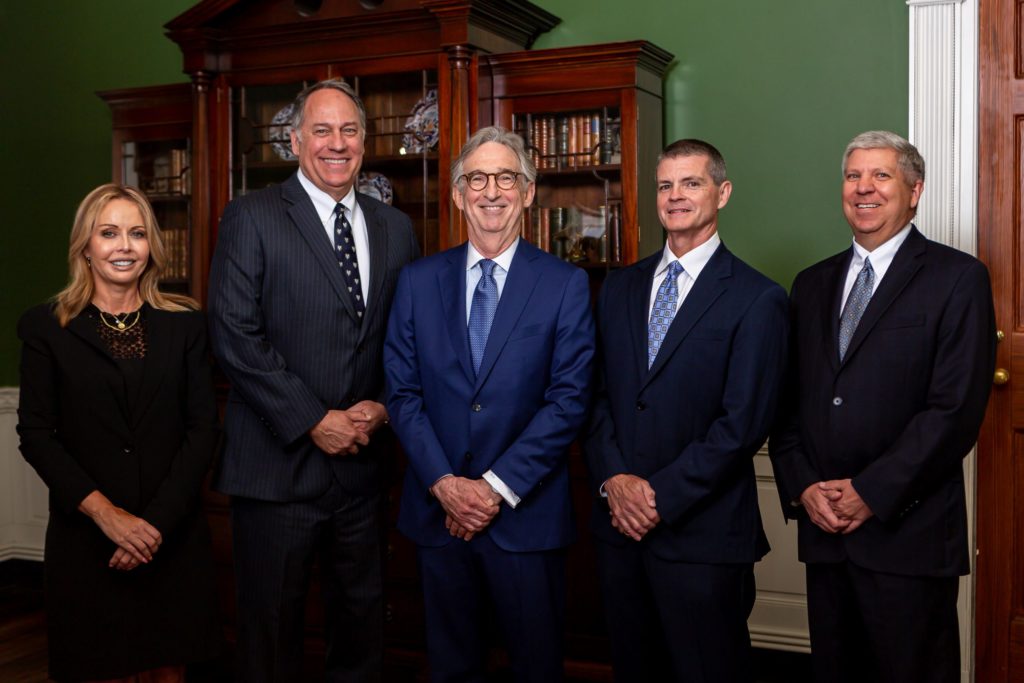 Respected mesothelioma attorneys serving asbestos victims nationwide
RPWB's mesothelioma lawyers have helped asbestos victims since 1976 when we were among the first in the country to successfully hold asbestos companies liable for causing mesothelioma. For 40 years, our mesothelioma lawyers have helped asbestos victims in nearly every U.S. state and territory.
Our mesothelioma lawyers have extensive experience working on cases involving all types of asbestos products and have amassed a wealth of knowledge about the specific products used at major job sites around the country. In addition to highly-qualified asbestos lawyers, RPWB works with many of the leading medical and occupational experts needed to build the strongest case possible on your behalf.
When a person is diagnosed with mesothelioma, difficult decisions about treatment and the future must be made. Our compassionate and knowledgeable staff stands with you as your legal counselors and advisers during this journey. We will help you and your family through this very difficult chapter of your life as we gather information about your mesothelioma diagnosis, determine who is responsible for the asbestos products that caused it and handle your legal claims from start to finish. In most cases, our mesothelioma lawyers are available to meet with you in the comfort of your home anywhere in the United States within just a day or two. We will give you the cell phone of the attorneys working on your case and will provide consistent communication and legal help designed to maximize your compensation.
Why you should choose our mesothelioma lawyers
When we take your case, you are not just a number to us. Your case won't be handed off to a junior lawyer. A partner in the firm who has worked on asbestos cases for decades will personally work on your case. You will get to know our very experienced asbestos lawyers and their professional and compassionate staff as we build the strongest possible mesothelioma case on your behalf. You will have our cell phone numbers and can contact us at anytime.
US News & World Report lists RPWB a 2022 Best Law Firm.[1] Sixteen of our attorneys were named to the 2022 Best Lawyers in America list, making us the top-rated product liability and mass tort law firm in South Carolina.[2]  For the past five years, The Legal 500 has named RPWB as one of the top six law firms in the United States for asbestos litigation and other toxic torts.[3] Many of our attorneys have been recognized by Super Lawyers as being among the best in their practice areas.
RPWB is a national plaintiff law firm with locations in Charleston, Mount Pleasant, Columbia and Aiken, South Carolina, and Edwardsville, Illinois. We serve asbestos victims throughout the United States by coming to you in your time of need rather than having you come to one of our offices.
The backbone of our firm is helping mesothelioma victims during their greatest time of need. Since 1976, RPWB attorneys have helped thousands of people diagnosed with mesothelioma and other asbestos cancers in nearly every U.S state and territory. We take pride in helping hard-working Americans with aggressive representation and compassionate care. Our clients are not numbers to us. We relish the personal relationships we forge with asbestos victims and their families following a mesothelioma diagnosis.
Please contact us to begin your free, no-risk case review. We are confident you will see the advantages of hiring a 'tried and true' mesothelioma law firm.
For more information about our lawyers' experience and qualifications, please refer to their individual biographies linked below.
Download Mesothelioma Patient Guide

Mesothelioma Info Center
+
[1]
Best Law Firms 2022, U.S. News & World Report. Retrieved online at https://bestlawfirms.usnews.com/profile/richardson-patrick-westbrook-brickman-llc/overview/34195
[2]
Best Lawyers 2022. Retrieved at https://www.bestlawyers.com/firms/richardson-patrick-westbrook-brickman-llc/34195/US
[3]
"PRODUCT LIABILITY, MASS TORT AND CLASS ACTION: TOXIC TORT – PLAINTIFF," The Legal 500, 2018. Retrieved at https://www.legal500.com/c/united-states/dispute-resolution/product-liability-mass-tort-and-class-action-toxic-tort-plaintiff
Start Your Free Case Review
Give Us A Call
Our Experienced Lawyers