RPWB SOUTH CAROLINA SUPREME COURT DECISION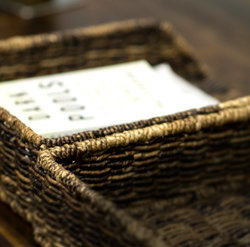 RPWB attorneys Terry Richardson and Chris Moore along with Robert McKenzie of McDonald, McKenzie, Rubin, Miller and Lybrand in Columbia, South Carolina successfully argued for the invalidation of a family member step-down provision contained in the automobile insurance policy which insured their clients who were tragically killed in a railroad crossing incident. The family member step-down provision at issue operated to reduce the amount of liability coverage provided by the policy to the minimum limits in South Carolina when the injured person was a named insured or a household relative of the insured – those persons known to use the insured vehicle the most.
Chris Moore argued the case before the Supreme Court of South Carolina in March 2013 and the Court's opinion was published August 20, 2014. The Court found that the family member step-down provision violated the public policy of South Carolina in that it conflicted with a state statute and that enforcement of such a provision would be injurious to the public welfare of South Carolina. The opinion can be read in its entirety here: http://www.judicial.state.sc.us/opinions/HTMLFiles/SC/27435.pdf 
How can we help? Fill out the form for a free case review.
Contact Us
Recent Posts
Categories