Combat Arms Ear Plugs Lawsuit
3M's Combat Arms Ear Plugs Caused Hearing Damage to U.S. Veterans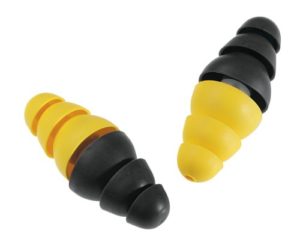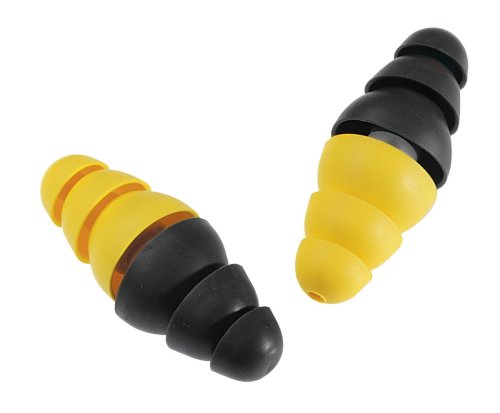 UPDATE 3/28/22: Two veterans were awarded $58 million in the latest bellwether trial. More details here.
UPDATE 11/17/21: The seventh bellwether trial delivered the largest verdict to-date, $13 million to a U.S. Army sergeant. More details here.
UPDATE 10/5/21: A jury in the fourth bellwether trial awarded $8.2 million to an Army veteran, marking the third time in four trials held thus far that 3M has been found liable for the defective earplugs.
UPDATE 5/3/21: A jury in the first trial returned a $6 million punitive verdict ($7.1 million overall) against 3M.
UPDATE: RPWB has been named by the court to the national leadership of this lawsuit. To read more about our role on behalf of service members, click here.
RPWB attorneys are investigating cases from veterans nationwide who suffered partial or total hearing loss as a result of defective Combat Arms Ear Plugs, which were distributed by the U.S. military for many thousands of service members, including those headed to combat zones, from 2003 to 2015.
Between 2003 and 2015, the dual-ended 3M Combat Arms Ear Plugs (version 2) were standard issued equipment for service members. This included those who were deployed to combat zones, including Iraq and Afghanistan. The plugs were supposed to provide two levels of ear protection: one side was intended to block all noise and the other was intended to protect the eardrums from gunfire and explosions while still allowing military personnel to communicate freely.
The failure of the dual-ended Combat Arms Ear Plugs (version 2) to protect service members' ears has resulted in high incidences of tinnitus (ringing or buzzing of the ears) as well as partial or full hearing loss. Those suffering from hearing problems as a result of the ear plugs not working while in combat or training may be eligible for compensation as the manufacturer recently has come under fire for failing to disclose a design flaw that had been known as early as 2000. Those current or former military personnel should seek immediate advice from an experienced attorney as statutes of limitation dictate the amount of time they have to file a lawsuit against the manufacturer of the Combat Arms Ear Plugs to seek financial compensation.
Please fill out the form on this page to begin your free, no obligation case review.
Whistleblower: Combat Arms Ear Plug Design Flaw Known Since 2000
The product in question, dual-ended Combat Arms Ear Plugs (version 2), contained a design flaw that resulted in the ear plugs being too short for proper insertion into users' ears, causing the earplugs to gradually loosen and not perform well for certain individuals. In July 2018, after a whistle blower stepped forward, Minnesota-based 3M agreed to pay a $9 million penalty to the federal government for failing to disclose the design flaw.
The whistleblower alleged the company knew about the design flaw as early as 2000 but continued to market and manufacture the ear plugs without disclosing it. The Combat Arms Ear Plugs were initially designed and manufactured by Aearo Technologies. The company was acquired by 3M in 2008.
RPWB Stands With Our Nation's Veterans
RPWB is a national product liability law firm. Our lawyers have decades of experience holding major corporations accountable for harming hardworking Americans.
U.S. News & World Report has designated us a 2021 Best Law Firm for our work on mass torts and class actions, product liability, securities, healthcare law, medical malpractice and personal injury lawsuits. With 16 lawyers on the Best Lawyers in America list, RPWB is the top-listed plaintiff law firm in the country for our work on mass torts and class actions, and was the top-listed plaintiff law firm in our home state for mass torts, personal injury and product liability. Additionally, many of our attorneys are featured by Super Lawyers for being among the best in their respective practice areas.
While those accolades are important, we are most proud of our results and the personalized service we provide to our clients. If you or a loved one suffered hearing loss as a result of using faulty 3M Combat Arms Ear Plugs, please fill out the form below or give us a call to learn about your legal rights and how we can assist you in seeking compensation from the manufacturer.
Start Your Free Case Review
Give Us A Call
Our Experienced Lawyers