Charles Patrick voted 'Lawyer of the Year'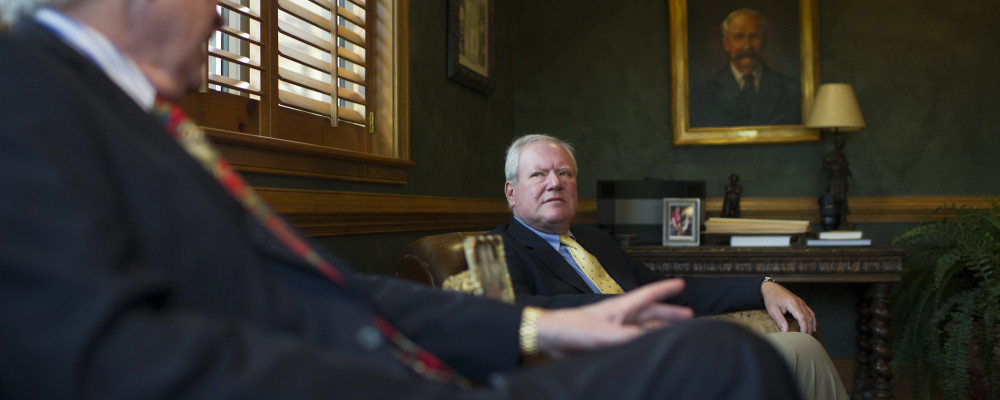 CHARLESTON, SC – RPWB attorney Charles W. Patrick, Jr. has been named a "Lawyer of the Year" for the Charleston market in the 2016 edition of The Best Lawyers of America©.
The designation, this time for plaintiff product liability litigation, marks the fourth time Patrick has been named as lawyer of the year. He was selected for mass tort litigation in 2011, 2012 and 2014.
Patrick is a founding member of Richardson, Patrick, Westbrook & Brickman, a national plaintiff law firm with offices in South Carolina and Illinois. The firm represents people in complex litigation across a diverse array of practice areas, including both mass torts and individual actions, throughout the United States.
In all, seven RPWB attorneys are named to the Best Lawyers® list for their respective practice areas:
Terry Richardson
Personal Injury Litigation – Plaintiffs
Railroad Law
Charles Patrick
Mass Tort Litigation/Class Actions – Plaintiffs
Products Liability Litigation – Plaintiffs
Ed Westbrook
Mass Tort Litigation/Class Actions – Plaintiffs
Michael Brickman
Securities Litigation
Hoyt Rowell
Mass Tort Litigation/Class Actions – Plaintiffs
Health Care Law
Blair Hahn
Product Liability Litigation – Plaintiffs
Jay Ward
Mass Tort Litigation/Class Actions – Plaintiffs
Product Liability Litigation – Plaintiffs
About RPWB
The firm is currently lead counsel in multi-district litigation against Pfizer for allegedly failing to disclose the side effects of Lipitor, co-lead counsel in a proposed class action against Delta and AirTran for allegedly colluding to implement baggage fees, and is assisting six Canadian provinces as foreign legal consultants in litigation to recoup public health spending on tobacco-related illness.
Additionally, RPWB is heavily involved in securities, mutual fund and insurance litigation, pursuing matters associated with many of the major financial controversies of the day, including high-speed trading, excessive compensation at mutual funds, market manipulation by traders at big banks and improper insurance risk calculations.
While RPWB takes pride in our work to help large groups of people who have been wronged by some of the biggest companies in the world, we are equally proud of our efforts to help individual clients seek justice. The firm represents individual plaintiffs in many practice areas, including: catastrophic personal injury, truck accidents, railroad accidents, construction defects, medical malpractice, mesothelioma and other occupational lung disease.
Best Lawyers lists are compiled based on an exhaustive peer-review evaluation. More than 6.7 million votes by eligible attorneys were analyzed for the 2016 edition. Lawyers are not required or allowed to pay a fee to be listed.
How can we help? Fill out the form for a free case review.
Contact Us
Recent Posts
Categories