How Do Camp Lejeune Lawsuits Actually Work?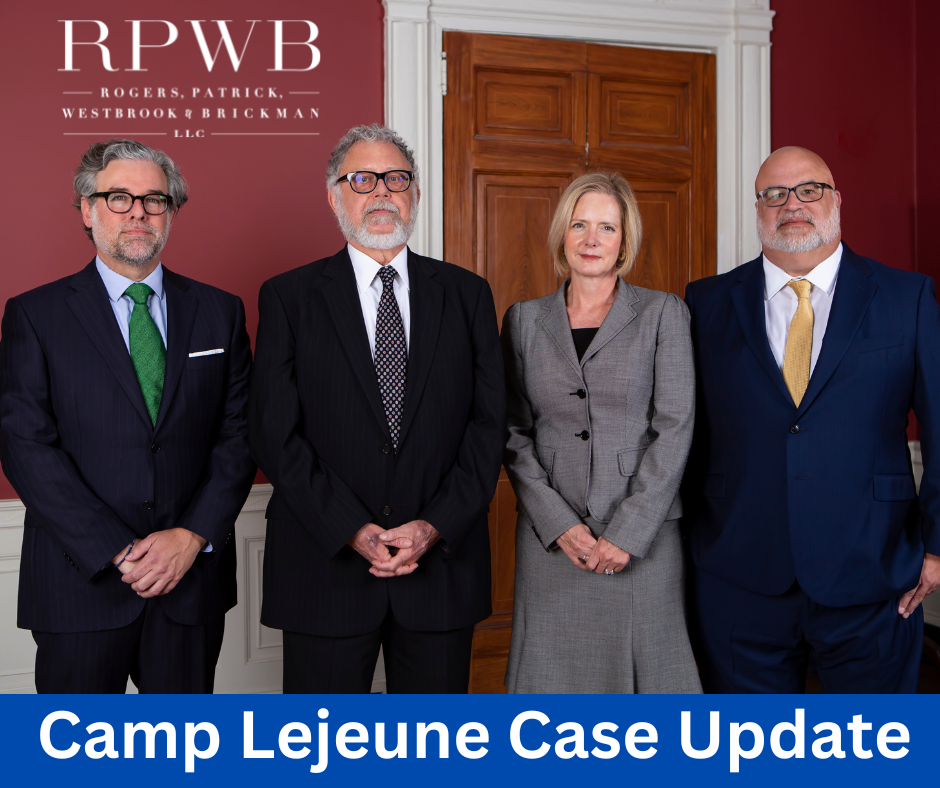 You've no doubt seen the ads on television, but did you ever wonder how Camp Lejeune water contamination lawsuits actually work? Our team breaks it down for you.
RPWB has filed its first administrative claims with the Navy JAG, the first step in the litigation process under the Camp Lejeune Justice Act. The JAG is tasked with reviewing the initial claim forms. After receiving a claim form, the government has up to six months to make a settlement offer (not likely), reject the claim form as incomplete or deficient, or ignore it altogether (most likely). After the six-month review window has expired, the lawsuit must be filed within 60 days in federal court in the Eastern District of North Carolina.
It remains to be seen how the government will handle the administrative claim forms and, specifically, whether it will make reasonable settlement offers. To date, no offers have been made. However, we believe that any settlement offers at the claim-form stage will be low and that most cases will proceed to litigation.  Once cases are filed in the Eastern District of North Carolina, we anticipate cases will move to trial and that the government potentially will use these verdicts to gauge values for future settlements. Given the wide swath of illnesses and diseases involved and that the U.S. Government is the defendant, there will be Camp Lejeune litigation specific intricacies and challenges, including Daubert challenges to scientific and medical experts. It will not be a quick process to litigate these claims. We expect at least a three- to five-year time horizon for the litigation to be meaningfully resolved.
In light of these complexities, litigating Camp Lejeune Water Contamination cases will require significant mass tort legal experience. Working with a mass tort law firm with experience representing Veterans and their families will be to your advantage.
RPWB attorneys represent Camp Lejeune water contamination victims nationwide. Due to our firm's involvement in the leadership of the national 3M earplugs litigation and other cases, we have a wealth of experience with the unique complexities of helping current and former military personnel, including the challenges of navigating complex military and Veteran's Administration records request processes.
We would be honored to put our experience to work for you.
The main criteria for our Camp Lejeune cases is that the person served, lived, or worked at Marine Corps Base Camp Lejeune, North Carolina, between 1953 and 1987 for at least 30 days and subsequently developed: Parkinson's disease, end-stage renal disease, kidney cancer, kidney damage, leukemia, liver cancer, multiple myeloma, non-Hodgkin's lymphoma, scleroderma, systemic sclerosis and major cardiac birth defects. We will also screen additional cancers and health conditions that may have been caused by the contaminated water.
Click here to learn more about Camp Lejeune Water Contamination Cases.
Start your Camp Lejeune Case Review
Our Experienced Lawyers