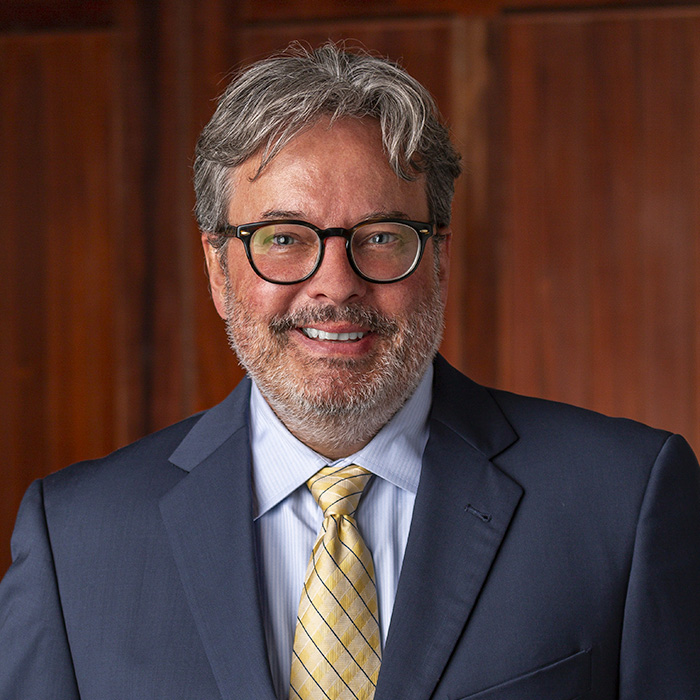 Contact James C. Bradley
Office:
Mount Pleasant, South Carolina
Phone:
843-727-6603
Toll Free:
888-293-6883
Fax:
843-216-6509
E-mail:
jbradley@rpwb.com
Areas of Practice
James C. Bradley
Member
James C. Bradley focuses on national litigation to confront unfair and illegal business practices in corporate boardrooms and securities markets.
Jim's work to represent consumers and other wronged parties pits him against banks, insurance companies and other major corporations with unlimited resources and representation by the best defense firms in the country.
He has extensive experience litigating cases against mutual fund advisors for charging excessive fees to investors. His work has prompted systemic reforms to the quality of financial information circulated to boards of directors and the implementation of fee breakpoints that reduce the percentage of fees investors pay as a fund's assets grow.
Born and raised in Somers, New York, Jim attended Wake Forest University. An avid musician, he wanted to be the next Bob Dylan. Mr. Dylan never retired, so he went to law school instead.
Jim graduated at the top of his class at the University of South Carolina School of Law. He clerked for the Honorable G. Ross Anderson Jr., a federal judge in the District of South Carolina. In 2000, he began his career with Ness, Motley, Loadholt, Richardson & Poole. In 2002, he joined RPWB.
He and his wife, Terry, have three children. The family enjoys camping and other outdoor activities. In his spare time, Jim volunteers as a board member for Carolina Children's Charity, a non-profit that raises money to help families as they cope with birth defects and childhood diseases.
1999, South Carolina
U.S. District Court, District of South Carolina
U.S. District Court, District of Colorado
U.S. District Court, Eastern District of Wisconsin
U.S. District Court, Northern District of Florida
U.S. Court of Federal Claims
U.S. Court of Appeals for the Fourth Circuit
U.S. Court of Appeals for the Seventh Circuit
U.S. Supreme Court
University of South Carolina, J.D.,magna cum laude, 1999

Student Works Editor, South Carolina Law Review, 1998–1999
Dean's Medallion, May 7, 1999

Wake Forest University, B.A., magna cum laude, 1990
Professional Memberships
+
South Carolina Association for Justice
South Carolina Bar
The American Association for Justice
Complex Business Disputes
Jim is counsel in Global Communications Inc. v. PDI Communications Inc. et al., in which it is alleged that DirecTV infringed upon key patents that enable the satellite provider to use a single dish unit to broadcast multiple channels throughout each customer's house.
Mutual Fund Litigation
As fund assets grow, the cost of managing a mutual fund does not increase as exponentially as revenues generated by fees do. Jim serves as counsel in cases on behalf of investors against mutual fund advisors for charging excessive fees. A number of his cases have resulted in settlements to investors, and his work has caused some mutual funds to initiate reforms, including fee breakpoints and better oversight by boards of directors.
Insurance Industry Risk Calculations 
Jim is counsel in class action litigation against AIG for its methodology of calculating a company's risk when determining workers' compensation premiums. The insurance company used a rolling three-year average of paid claims, but failed to consider the portion of those claims that was ultimately recouped from the at-fault party's insurance company and other sources.
Securities Markets
Jim is counsel in a proposed class action against seven major banks for allegedly colluding in private chat rooms for years to manipulate prices in the $5 trillion per day forex market, which impacted both spot prices and futures contracts. The case, Teel v. Bank Of America Corporation et al, was filed on behalf of investors who bought foreign currency futures. It is pending in the U.S. District Court for the Southern District of New York.