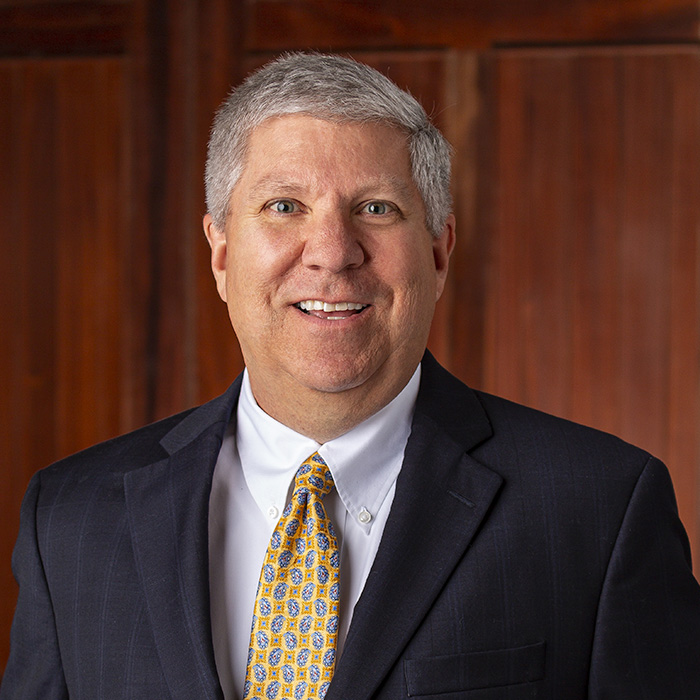 Contact Kenneth J. Wilson
Office:
Aiken, South Carolina
Phone:
803-541-7867
Toll Free:
888-705-1619
Fax:
803-541-9625
E-mail:
kwilson@rpwb.com
Areas of Practice
Kenneth J. Wilson
Member
Kenneth J. Wilson's legal career is focused on helping workers who have suffered from mesothelioma and other asbestos-related illnesses.
He grew up near the Rust Belt city of Youngstown, Ohio, where he was exposed to the blue-collar work ethic and the power of law. His grandfather was a judge, his grandmother was charter member of a nurse's union and his father worked with the area's steel industry.
Wilson has been helping asbestos victims since graduating law school in 1988. He joined our firm's predecessor, Ness, Motley, Loadholt, Richardson & Poole, where he worked with the lawyers who pioneered asbestos and tobacco litigation. The firm put him to work building liability cases against large asbestos companies, preparing cases for trial and assisting with the trials. Within two years, he was co-lead attorney on the case of a Miami tile setter who suffered from asbestosis. The jury returned a $716,000 verdict.
Since that time, Wilson has represented workers and other individuals who developed mesothelioma from asbestos exposure in nearly every state. He has a wealth of industry-specific knowledge about asbestos exposure, the products used at different jobsites and how to maximize financial recovery from the companies that manufactured asbestos products.
The most rewarding and meaningful aspect of his job is that gets to help people who worked hard their entire lives only to find their retirement cut short due to the negligence and willful misconduct of asbestos manufacturers and large employers.
Wilson also enjoys meeting people with fascinating backgrounds. He is proud and honored to represent men and women who worked to win wars and help build the United States.
Wilson is married and has two children in college. He is an avid runner, swimmer and reader of classic literature. He enjoys golf.
1988, Georgia
1989, South Carolina
1991, Florida
1990, U.S. District Court, Southern District of Georgia
1994, U.S. District Court, District of South Carolina
1996, U.S. District Court, Middle District of Georgia
2005, Supreme Court of Georgia
2011, U.S. District Court, Northern District of Florida
Emory University, J.D., 1988
Wake Forest University, B.A., cum laude, 1985
Professional Memberships
+
Attorneys Information Exchange Group (AIEG)
South Carolina Bar
State Bar of Georgia
The Florida Bar
South Carolina Association for Justice
The American Association for Justice
Best Lawyers in America list – Product Liability Litigation (Plaintiff)
Asbestos & Mesothelioma Litigation
Wilson has more than 25 years of experience representing workers who developed mesothelioma and asbestosis. He learned asbestos litigation from two of its early pioneers: Ron Motley and RPWB founding member Terry Richardson. Since the late 1980s, Wilson has represented thousands of people who suffer from asbestos-related disease throughout the United States in both individual and consolidated cases.
Products Liability and Other Litigation
Wilson has handled cases involving defective seatbelts, vehicle rollovers, tire defects, tractor trailer wrecks, forklift rollovers, battery explosions, defective bungee cords and numerous other products.
Industrial Accidents
An extension of his work to help workers who have suffered from occupational disease, Wilson also helps those who suffer serious injury or death on the job. He has represented workers who were killed or injured by cranes, elevators, shuttles and other pieces of industrial machinery.