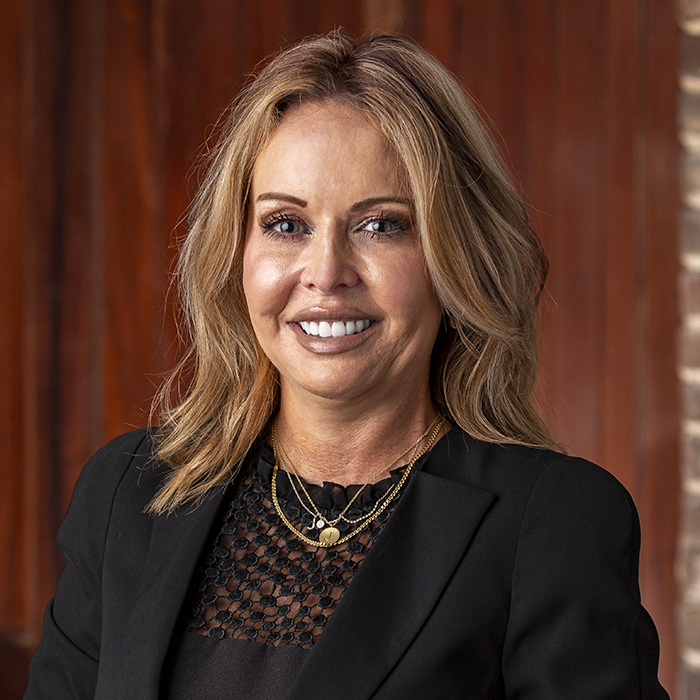 Contact Jena L. Borden
Office:
Edwardsville, Illinois
Phone:
618-307-5077
Toll Free:
888-293-6883
Fax:
618-307-5813
E-mail:
jborden@rpwb.com
Areas of Practice
Jena L. Borden
Attorney
Jena Borden is a RPWB attorney who focuses on mesothelioma cases. She leads our Edwardsville, Ill. office, which helps asbestos victims and their families receive compensation from the asbestos manufacturers and employers who are responsible for their mesothelioma cancer.
Borden grew up the daughter of a newspaper sportswriter, which meant lots of moving, but also many great travels to college bowl games. She spent a lot of time in Jackson, Mississippi and attended the University of Arkansas for undergrad and the University of Texas for law school. As the mother of two children–Jackson, 21, a junior at Southern Illinois University, and Max, 17, a high school senior—she wanted to provide her family with a stable hometown in Edwardsville.
The town just outside of St. Louis is in transition from blue collar to suburban, but it remains home to one of the nation's busiest asbestos dockets. Madison County is where Michael Brickman secured the largest asbestos verdict ever back in 2003. Borden is local counsel on mesothelioma cases, working to get the cases filed, scheduled for trial and to secure settlements for our clients. In addition to working on mesothelioma cases, Borden also works on personal injury, wrongful death, medical malpractice and other complex cases.
She finds her work on behalf of mesothelioma victims rewarding because she gets to help families in their time of need. "I feel really good about what I'm doing," she said. "These are great clients who worked hard their whole lives, but they are at a point where they are stricken with a horrible disease when they should be relaxing and enjoying life. We help them in one of the only ways possible, and that is to give them some peace of mind that their families will be cared for after they pass away."
Outside of her job, Borden is an avid reader and is enjoying spending time under the same roof as both of her boys.
Areas of Practice
Admissions
2001, Illinois
2000, Missouri
2004, U.S. District Court, Districts of Southern, Central, and Northern Illinois
Not admitted in South Carolina
Education
University of Texas School of Law, J.D., 2000
University of Arkansas, B.A., 1996
Professional Memberships
American Association of Justice
Illinois Trial Lawyers Association
Madison County Bar Association