First New Mesothelioma Treatment in 15 Years Approved By FDA
By Ken Wilson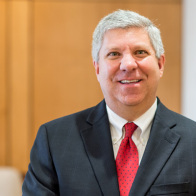 It's not often that we get to report new treatments for mesothelioma.
While we do see a lot of clinical trials, the standard treatment plan for malignant pleural mesothelioma has been relatively unchanged for many years. Most patients go through surgery (if they are able to), radiation and chemotherapy.
It can be an aggressive treatment plan. In many instances, doctors diagnose mesothelioma when patients are in the late stages, which means the treatment is challenging because the cancer has spread.
That's why recent news of the FDA approving the first new treatment for malignant pleural mesothelioma in 15 years is so encouraging.
In May 2019, the FDA approved utilizing Tumor Treating Fields for patients with malignant pleural mesothelioma in combination with chemotherapy. The approved device is called the NovoTTF-100L System (manufactured by Novocure). It is a non-invasive method that works by delivering electric fields tuned to specific frequencies that disrupt solid tumor cell division. In other words, it hinders mesothelioma tumors from growing and spreading.
The treatment is approved for mesothelioma patients who are not candidates for surgery. Only 10 to 20 percent of patients with pleural mesothelioma are candidates for surgery. The remaining 80 percent of patients typically receive palliative care to improve their quality of life. The use of Tumor Treating Fields is a promising development for those who cannot have surgery to remove the tumors as it may extend their lives and improve treatment outcomes. It was approved under the agency's Humanitarian Device Exemption pathway, which was created to encourage the innovation of therapies for underserved patients with rare diseases.
The FDA's approval for the use of Tumor Treating Fields was based on a trial that included 80 pleural mesothelioma patients. Overall, the patients lived an average of 18.1 months, including 21.2 months for patients with epithelioid malignant pleural mesothelioma and 12.1 months for those with non-epithelioid malignant pleural mesothelioma.
That might not seem like a long time, but for late-stage pleural mesothelioma patients who are not candidates for surgery, it can mean more time spent with their loved ones, which is priceless.
As an attorney who has helped mesothelioma patients for over 30 years, the absolute worst part of my practice is seeing people who worked hard for the entire careers have their golden years cut short. Anything that can help extend the amount of time they have with loved ones and diminish their suffering is very positive news and should be celebrated as such.
People who have been diagnosed with mesothelioma and their loved ones should discuss all treatment options with their oncologist in order to make an informed decision that is in the best interest of the mesothelioma patient.
Let's all hope that we continue to see more new treatments for mesothelioma in the years to come.
Ken Wilson has devoted his career to helping mesothelioma victims. He represents asbestos cancer patients nationwide from his office in Aiken, South Carolina. Wilson is on the Best Lawyers in America list for Product Liability Litigation (Plaintiff). RPWB lawyers were among the first in the country to hold asbestos manufacturers liable for causing mesothelioma. To learn more about our 40-year history helping asbestos victims, please click here. You may contact us at 1-866-594-8765 or use the form on this page to begin a free, no obligation case review.
Our Experienced Lawyers